News and Events
Wonder Code and FCE Education Enters into Partnership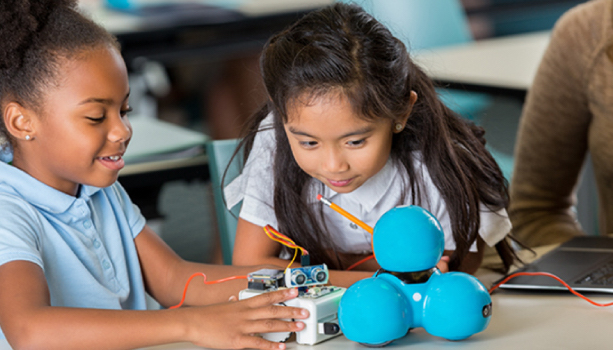 Japan, May 25 2021, Wonder Code Japan GK ("WCJ"), a subsidiary of Wonder Code Limited ("Wonder Code"), a Hong Kong incorporated company and fast growing STREAM education provider with operations in Asia Pacific, has entered into a franchise agreement with FCE Education ("FCE"), a leading private education company in Japan with diverse education products and services offering. Wonder Code is a portfolio company of Isola Capital ("Isola"), a family office asset management platform.
The partnership provides FCE with immediate access to Wonder Code's proprietary English-based STREAM coding education program through WCJ, which is the Wonder Code master franchise operator in Japan, and includes the provision of curriculum, teaching and studying materials, educational robots, teacher training, and other supporting products and services. As a franchise operator, FCE will apply and incorporate Wonder Code's coding education program into its curriculum at education centers operated by FCE and other affiliated education institutions in Japan.
The partnership symbolizes FCE and WCJ's commitment in developing and delivering a tailored coding education program and curriculum for K-12 students in Japan, which leverages on Wonder Code's global resources and networks. Through the partnership, the Wonder Code program and curriculum will also expand to other education institutions in Japan, which cover elementary schools and even educational centers for adults, with FCE's full support in local market development and implementation.
"Wonder Code is very pleased to collaborate with FCE, one of the most prominent private education companies in Japan, to introduce our English-based STREAM coding curriculum and content, and complement their existing programs, as well as to tap into new potential market in Japan with FCE's local expertise." said Zac Kwon, CEO of Wonder Code.
"The partnership between FCE and WCJ is a very exciting development, and this demonstrates how Wonder Code's innovative coding program is able to meet and fulfil increasing coding education demand in different regional markets, as Japan and other Asia Pacific countries are gearing up to equip their future leaders with the 21st century skills of coding and English." said Anthony Chan, CEO of Isola.
About Wonder Code
Wonder Code Limited ("Wonder Code") is a leading Asia Pacific STREAM education service provider, which delivers a complete turnkey solution for the implementation of coding education program with comprehensive curriculum, teacher training materials and services, educational coding robots, tablets, and learning applications. Wonder Code has a well-established strategic partnership with Wonder Workshop, a leading Silicon Valley-based designer of educational coding robots.
For more information about Wonder Code, please visit www.wondercodeglobal.com and www.wondercode.jp/introduction
About FCE Education
FCE is Japan's leading education content publisher and distributor that covers all age groups, from early-stage children's education, to high school students, teachers, and adults training. FCE's diverse product portfolio includes many leading contents such as "7 Habits" series, an education program to enhance students' learning capability, and "Find Active Learner", an online platform for teachers to manage classes on the web and a marketplace for the sale of business notebooks for middle and high school students. FCE also operates multiple kindergartens and after school learning academies with captive students.
For more information, please visit www.fc-education.co.jp
About Isola Capital
Isola Capital is an institutional grade family office asset management platform that provides a range of proprietary investment strategies across private equity, venture capital and liquid secondary markets. Isola Capital Asset Management, headquartered in Hong Kong, is an affiliate of Isola Capital Group, and is registered with, and licensed by, the Hong Kong Securities and Futures Commission to conduct Type 1 (dealing in securities), Type 4 (advising on securities) and Type 9 (asset management) regulated activities in Hong Kong.
For more information, please visit www.isola-capital.com
back